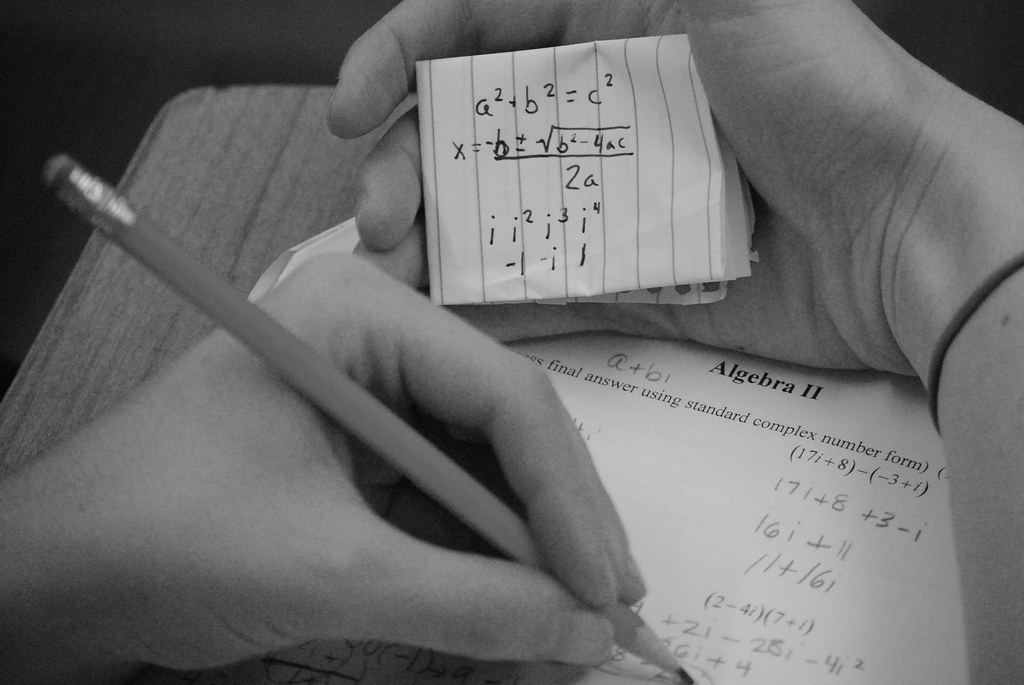 This publication, The Cheat Sheet, offers lots of interesting tales of cheating. They seem to be UK based as evidenced by stories like this one:
Cheating Cases Almost Double at Oxford
Oh, it only increased from 35 to 77 cases, but still… Oxford!!!
And another one from this publication…
School With 27,000 Students Clocks 10,000 Hits to Cheating Websites. In One Month.
And that's the story, which got me thinking about the role of tests. Consider this quote:
"In just one month, Charles Darwin University recorded almost 10,000 hits on the (cheating) sites. … Maybe that 10,000 number indicates that the students seeking illicit and improper help are highly motivated to find it – pinging several websites until they find one that's unblocked. If that's the case, the persistence to find cheating providers does cut against the idea that cheating is born of confusion or lack of clarity regarding what is or is not permitted."
Similar stories exist for USA as in this report. "Ninety-three percent of instructors think students are more likely to cheat online than in person, according to a survey conducted in May by the publishing and digital education company Wiley. " Wow!
Not wanting to fail or conversely wanting to seem to excel would seem to be the motivation to cheat. But how does that explain this story courtesy of Matt Levine:
"Over multiple years, a significant number of Ernst & Young audit professionals cheated on these (required Ethics) exams by using answer keys and sharing them with their colleagues. From 2017 to 2021, 49 EY audit professionals sent and/or received answer keys to CPA ethics exams."
They were auditors. It was an open book exam. Yet they cheated. The test did not spur the cheating; the desire to save time did. Now this cheating is not prevalent on the accounting exam. Why? Again, Matt Levine:
"It is easy to cheat on the ethics exams and hard to cheat on the accounting exams. The accounting exams are set up to detect and prevent cheating; the ethics exams are not. "
Is cheating similar to what George Bernard Shaw said about marriage:
"Marriage is popular because it combines the maximum of temptation with the maximum of opportunity."
The temptation in this case is to skip the work and use your time in another pursuit. Or it's to gain a result you desire that hides behind the obstacle of an assessment. Are the tests as obstacles to acquisition of desires to blame for cheating? Or is it as Thomas Aquinas stated that 'Man is be nature concupiscent', a slave to desires to have things easier?
Greg Cizek who has written insightfully about cheating noted here that, "Critics of accountability view cheating as the natural, and not so reprehensible, result of placing undue emphasis on the results of a single test. Some even view cheating as a kind of civil disobedience."
What do you think stimulates cheating on tests?